Where to Get Apps for Android
You may have just purchased an Android phone or tablet, you may wonder where to get apps for Android? Please follow the directions below. We will guide you where to get apps for Android and how to install them on your Android device.
What is Google Play Store?
A majority of Android apps that you will download will be from the Google Play Store. Whether you own an Android tablet or Android smartphone, the Google Play Store icon will be located on the home screen of your device.
The Google Play Store is an application distribution platform for Android that is maintained by Google. Users can browse and download apps, music, magazines, books, and more.
How to Download Apps from Google Play Store
Step 1: Click the Google Play Store app on your Android tablet or phone.
Step 2: The home page that opens outlines the following:
Staff Picks
Games
Editor's Choice
Top Paid
Featured
Categories
You can navigate around the app in order to find the app you are looking for. Using the search function on the top right may help you find your selection faster if you have a specific app in mind.
If you are looking for free Android Apps, press the download button on the top of the page to install. Paid apps will always have a button with the price listed.
Step 3: Once you have chosen a free or paid app, click the icon to install. If you have selected a paid app, you will be taken to a payment interface that allows you to choose different methods of payment.
Step 4: After payment, the icon will be available on your tablet or phone's home screen. Enjoy playing new games or reading new books all courtesy of the Google Play Store.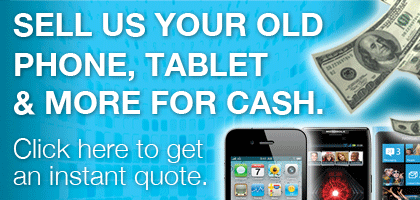 JUST UPGRADED YOUR PHONE?
Sell your old phone or tablet for cash to TechPayout.
Click here to get an instant quote now.