Where to Get Apps for iPhone
Where to Get Apps for iPhone

Where to get apps for your iPhone may be the first question you ask after turning on your device for the first time. You have come to the right place if you need detailed instructions to guide you how to get apps on your iPhone.
The first step in this process is finding out what type of device you have. If you have an Apple product, you will be purchasing your apps through the App Store.
The iPhone App Store has hundreds of thousands of apps for you to browse and download to your iPhone.
Step 1: Make sure you have your iPhone connected to Wifi or 3G/4G data services. You will need to be connected to the Internet in order to download apps to your iPhone.
Step 2: Click on the App Store icon on your iPhone. This will open the App Store and allow you to download apps for iPhone. You will see the following sections on the bottom of the screen:
Featured
Top Charts
Genius
Search
Updates
Step 3: You can search through the Featured Apps, Top Charts, or simply use the Search function to browse through thousands of different apps.
Step 4: Once you have an app that you may be interested in, click the app's icon. Users who have recently downloaded the app will provide you with a rating. You can also read reviews, browse screenshots, read the description, and see more information on the app.
Step 5: If you decide to purchase the app, click on the icon that has a price or is labeled "free". You will then be asked for your Apple ID Password. Once you have entered the password, you will have successfully downloaded the app.
Where is my App?
Now that you've successfully downloaded your app, you may ask: where is my App? Click the home screen to minimize the App Store. The new iPhone app will be located on one of the home screens on your iPhone. Scroll through the screens and you will find the icon of the new app located there.
Click on the icon of the iPhone app of your choice, and enjoy!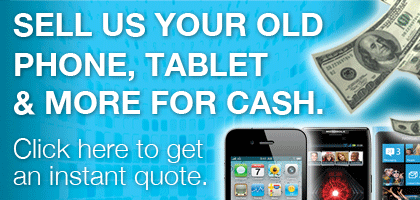 JUST UPGRADED YOUR PHONE?
Sell your old phone or tablet for cash to TechPayout.
Click here to get an instant quote now.